If you've been on the web to make money or market an offer, you probably have heard rumours about some tools that are taking the web by storm that were created by a guy named Troy James and his team of developers.
Typically in the past you would have a limited time to jump in and grab one of these tools for anywhere between $47 and $3000…
Yeah, I know, that get's to be a big price tag!
But this guy is just so swamped with his elite clients, movie shoots and custom softwares that he decided to do something no other marketers are doing…
A one stop shop for a lot of his great tools.
These can range from Word Press themes to automation softwares and more!
They are all for internet marketing or making money online and truly these softwares are always at the top of the internet's cutting tactics and tools!
See TJ wanted to save time by instead of making launch funnel after launch funnel for his products, he would create a membership program where you can get most of his new tools on a monthly basis!
You may have already hear about his super successful club for a lot of his Facebook marketing tools and this is equally powerful…
TJ or one of his team members will take you through over the shoulder video training for every one of these and you can use them unlimited times on unlimited sites but here's the craziest part of all…
He is giving you 100% full access to resell these tools to make your own membership sites or one off sales campaigns to profit even more than what the tools just do.
This is absolutely crazy because no one in the industry does this right out of the box with their brand new tools each and every month, no one!
But TJ thought, "why not give my customers the upper leg to profit multiple times over so they can enjoy success from the web also."
Now there are stipulations on how much you can sell these tools for because they all were pricey to develop and perfect so he doesn't want people cutting his grass by giving them away obviously but think about it…
Now, not only will you get brand new softwares every month that you can use on unlimited domains and licenses but you can also find people like yourself to resell all these SUPER HOT and SUPER COOL tools too for the same price he is selling them for to make a boat load of pure cash profits!
So this is what you can expect right away and every month following for as long as you want to keep making money from the latest and greatest tools.
First Software You Get for $1, Check it Out!
'
Pretty Sweet, Right?
Every month you get a new tool as long as you stay in the membership program and making your monthly payments for $37 which your first sale of every tool you get covers and then some depending how hard you promote it.
TJ and his team have truly made this stupid simple for everyone to truly earn some great money every month. They take care of the updates, they take care of the support issues, they take care of everything so that your life doesn't become complicated and you see how all these 6 and 7 figure earners make all this money!
Consider This to Be Your Introduction to an Easy Internet Living
Yep, so for one low monthly fee of $37 and a $1 trial, you can jump in and get new cutting edge resalable software every month!
Sound to good to be true?
Well it isn't!
TJ just figures he will work with the limited few that take this offer and over deliver so that next year, you are all more than willing to be testimonials from the success you've had.
Sound Like a Deal?
Now we all know this kind of a deal never comes around,
It just doesn't and that is the simple truth to the matter but you can grab this while it's here which obviously isn't going to be available for a long time at this kind of price tag.
This is your easiest and fastest way in starting off your online income or expanding your existing income with relative ease!
Grab It Now By Starting for $1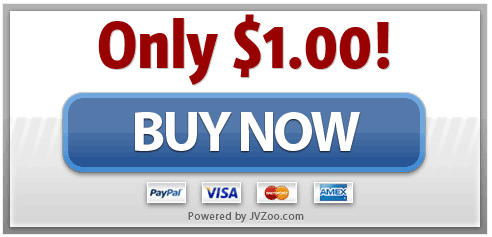 If you have heard of how powerful Troy Jame's softwares are, then you know that he always over delivers, but if you don't then read this…
You can always expect the craziest softwares that work unbelievably well from TJ. He is always dominating any market with his strategies which he always includes in his training tutorials and always, always, always over-delivers. Truly Cutting edge stuff. I have bought softwares from TJ for YouTube, Facebook, Twitter, WordPress, Amazon, Pinterest and so much more. Thanks for all you do TJ!
Kevin H. Calgary Alberta
See you can buy testimonials like that and these are all the kinds of softwares you can expect for this membership club!
TJ's team of developers are also creating new stuff so you can even expect to get more than one software in a given membership month too.
Now let's review what you get now…
The introductory software as seen in the video demo above.

All the training for the software on how to use it.

Training on how to set up a member program to resell these tools.

Banner ads and Facebook ad samples that convert to sell these through other networks and sites via advertising.

Licensed Rights to resell the tool with all the training for $37 or more.

A Preview of the tool you get in 24 Hours if you stay in the membership program.

Then in 24 Hours and every month following that you stay in the membership club for $37 you will get…

A new software or two.

The training to go with it…

Banners and sample tested Fb ads that convert for the tools.

Lifetime support on all tools.

And the ability to use and sell the tools month after month to lead you to complete internet success!
As always, TJ's softwares and courses always come with a 30 Day Money-Back Guarantee!